It's that exciting time of year when graduation caps are tossed and school lets out! To honor the occasion, the Citizens League invites you to participate in the upcoming Policy and a Pint:
Class Dismissed: Unlearning Our Notions About Higher Ed
, which will explore the role and purpose of higher education. You may not qualify for extra credit but if you come early, you can probably snag a seat in the back of the classroom!
Class Dismissed: Unlearning Our Notions About Higher Ed
5:30 doors | 6:00 program
As students graduate and the school year comes to a close, it's worth asking: what if most of our assumptions about "higher education" are wrong? Our notions of who needs higher education, what types of skills are needed, and how this learning should be provided are becoming outdated. In the midst of this unprecedented change, are students truly being prepared for what Minnesota needs in the future? Those are the questions we'll be asking at our next Policy and a Pint, in the next installment in our State of the State series, looking at where Minnesota is headed in the next quarter century.
Host Steve Seel will be joined by guests

Rassoul Dastmost, President of St. Paul College,

Dr. Deborah Bushway, Chief Academic Officer at Cappella University, and

Stephen Smith, Executive Editor and Host of American RadioWorks.
Policy and a Pint® is presented by

Citizens League

and

89.3 The Current
The 2013-14 Policy and a Pint series is generously sponsored by Target with additional support from the Minnesota Credit Union Network.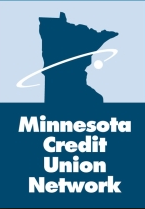 213 E 4th Street, Suite 425 | St. Paul, MN 55101