It's the 50th convening of Social Media Breakfast MSP and you're invited to the celebration! Hear from (literal) rock stars from across the Twin Cities community, including
Guante
and Tim Mahoney, and get a pulse on how social media is helping musicians connect with their fan base and promote their artistic endeavors. It's sure to be a rocking good time, so make sure to get your tickets to the show (and its accompanying bacon) asap!
You are invited to attend:
SMBMSP#50: Music & Social Media
+ A Very Special Celebration
Friday, October 26, 2012, 8-10am
Concordia University, St. Paul
Fifty breakfast events! It's quite a milestone. Join us for a look back at nearly four years of SMBMSP events. Highlights of the celebration will include:
Live music
A visit from SMBMSP Founder Rick Mahn
Chances to win incredible prizes
And a few surprises
But wait, there's more!
We've assembled a rock star panel (literally) to explore the topic of social media and music. We'll hear from folks in the local music industry on how social media is changing the way artists build their fan base, sell albums and promote their shows. From their favorite social tools for music to the most innovative way they've used social media to connect with fans — we're sure to have a fun and lively discussion.
Moderator

Missy Berggren (
@MarketingMama)
Missy Berggren is the brand manager at Allina Health, the largest healthcare organization in the Twin Cities, where she's currently leading the rebranding of the organization to its (no apostrophe) new name Allina Health. Missy is also a co-founder and director of the Minnesota Blogger Conference, along with her colleague and friend Arik Hanson. In the social space, Missy is known as @MarketingMama on both twitter and
her parenting blog
. She writes on marketing-focused topics on her other blog
Marketing Insights and Inspirations
. She also serves as director of strategic planning for SMBMSP.
Panel

Guante (
@elguante)
Guante
is a hip hop artist, two-time National Poetry Slam champion, social justice activist and educator. His work, which explores the places where progressive politics, magical realism, working-class identity and the power of perspective intertwine, has been featured in URB Magazine's "Next 1000" list, City Pages' "Artists of the Year" list, CMJ, Feministing and the Progressive, and he's shared bills with Talib Kweli, Atmosphere, Dead Prez, Sage Francis, Brother Ali, Mr. Lif, P.O.S., Zion I and many more of the top names in indie hip hop. Apart from these artistic endeavors, Guante also founded and manages the
MN Activist Project
, freelances as a music writer, curates the Hip Hop Against Homophobia concert series and facilitates writing and performance workshops for youth. Guante is also part of the MC/producer duo GUANTE & BIG CATS!, and the acoustic hip hop duo A LOUD HEART.

Tim Mahoney
(
@timmahoneymusic
)
Tim Mahoney
has sold over 100,000 units of his various releases between a solo career and his part as a member of The Blue Meenies. And he also has the raw talent to win multiple awards year after year. In fact, Mahoney was featured in Rolling Stone Magazine in 2007 for their 40th anniversary issue when he won a Ray-Ban promotion. During his appearance on NBC's hit reality show The Voice, Mahoney was chosen by Maroon 5 lead singer Adam Levine as one of his 8 team members after hearing Mahoney's stunning rendition of Sam Cooke's "Bring it On Home to Me." And while Mahoney was eliminated from the competition on the episode that aired in May 2011, the iTunes single of his duet with Casey Weston of "Leather and Lace" reached at high as #32 on the iTunes singles chart.

Andrea Swensson
(
@LocalCurrent
)
Andrea Swensson is a music reporter at Minnesota Public Radio's 89.3 The Current and the voice of the
Local Current Blog
. She has been covering Minnesota music actively since 2005. Prior to joining MPR she was the music editor of City Pages, where she founded the AAN AltWeekly Award-winning Gimme Noise music blog, and edited and contributed to online music sites Reveille Magazine and HowWasTheShow.com.
Event Sponsor

Annual Sponsors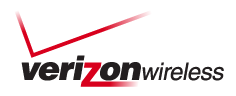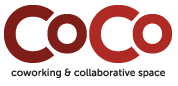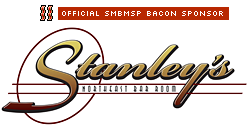 Concordia University

Buetow Music Center

1282 Concordia Avenue

Saint Paul

,

MN

55104
| | |
| --- | --- |
| Copyright © 2012 Social Media Breakfast - Minneapolis/St. Paul, All rights reserved. | |