Only waiting list tickets remain, but you'll want to make sure to sign up for the mailing list for the Minnesota Social Innovation Lab. Tomorrow's event will be the first, but the intention is for it to spawn improved labs in the future as well as other organic efforts through sparking connections and creative interactions. Check out details below and consider participating in these practice ground environments in all their future iterations!
Minnesota Social Innovation Lab
Those of us who are trying to solve community problems are working in more and more complex situations. We can feel stuck and isolated as we navigate the many forces shaping community problems.
Sometimes it feels like all of the forces are working against us, but many of us know that there are solutions that are possible when we find unlikely partners, bring in new perspectives to expand our options, and risk taking the next step. The Social Innovation Lab is a place for community change makers to get new thinking to advance their projects. The lab will bring together people from different sectors and perspectives to provide input and inspiration for projects looking to solve community problems.
Please join us for the inaugural Social Innovation Lab on the morning of May 22 and be a part of shaping this resource and community. All perspectives are needed--from businesses, neighborhoods, the arts, families, spiritual communities, nonprofits, tech, entrepreneurs, policy, and more. We are seeking a combination of long-time social innovators and those who are curious and new to the idea.
At the May 22 lab, Glenda Eoyang, from the Human Systems Dynamics Institute, Wendy Morris, andSam Grant will be three of the facilitators. They will help us identify the patterns shaping the complex community problems and explore strategic actions that can influence these patterns to move towards solutions.
We will apply the tools that Glenda, Wendy, and Sam introduce, though interactive activities with the following community problem solving initiatives:
Removing barriers to money transfer from Minnesota to Somalia, with Hashi Safi, Amina Saleh, and Abdi Ali
Moving from sick care to strengthening wellbeing, with Lori Knutson and others
Putting social innovation ideas into action on a large scale in Minnesota, with Jim Rettew, Jim Delaney, Spectra Myers, Patricia Neal, and others
Ending the prostitution/trafficking of girls in Minnesota, with Kim Borton and Jeff Bauer
Ensuring that all new affordable housing built in Minnesota is green

, with

Minnesota Green Communities

Mobilizing communities to support families in Suburban Ramsey County with Mary Sue Hansen and Peggy Huot Hansen
Strengthening tourism entrepreneurship through social innovation with Deborah McLarenand Kent Gustafason

Using tax time and social services to move people to economic security with Tracy Fischman and Adrianna Abariotes

And more!
The lab is based on the
InCommons values
that include co-creating, get and give, diversity, transparency, respect, collaboration and action. The lab integrates local resources for collaborative leadership that include the
Human Systems Dynamic Institute
, the
Art of Hosting
, the
Minnesota Presencing Community
,
Heartland
, and the
Technology of Participation
. Join the
online discussion about writings, videos, and other sources that can inspire the lab.
This lab will be held in Kagin Commons on the Macalester College campus. Free parking will be available in Macalester lots and on the street. Registration will begin at 8:00 am and we'll gather at 8:30 am.
Tickets can be refunded up until May 1. You may register with the online form at the top of this page or by mailing in
this form
. A limited number of volunteer scholarships are available. Contact Michael Bischoff at michael@clarityfacilitation.com to inquire about volunteer oppotunities.

The Social Innovation Lab is an
InCommons
event.
InCommons
is a community-based initiative that connects Minnesotans – face-to-face and online – so they can find and share credible tools, knowledge and resources to solve problems.

Co-sponsors include: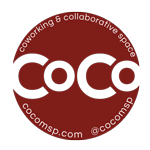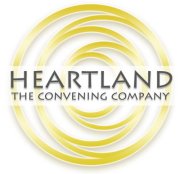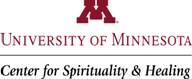 Minnesota Technology of Participation