Register now for
SMBMSP #77 - More Than a Pic of Your Plate: The Business of Food Blogging
Friday, April 24, 2015 from

8:00 AM

-

10:00 AM

Food has become a multi-TRILLION dollar industry world wide. Conversations about food spill beyond kitchens and restaurants onto the Internet. According to Forresters, food is the second most talked about topic online after the weather.

Food is mentioned every 1.3 seconds online. We check in at places we are eating, post pictures of our meals, blog our reviews, create recipes to share with our readers, and film videos related to food. Join us Friday, April 24th for a panel discussion on the topic of Online Business & Food.

Parking:

The event will be in the Coeur de Catherine Ballroom, aka CDC, 3rd floor. Parking is via Gate 3 on Fairview in the O'Shaughnessy lot.

Map here

(#8 on the map.)

Panel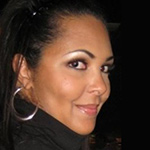 Mecca Bos-Williams
@MeccaBos
Mecca Bos is food blogger and dining critic for City Pages newspaper and a regular contributor to MPR. Prior to this position, she had a six-year tenure as Food Editor for Metro Magazine and spent several years as a columnist for Food Service News. She has been a regular contributor to VitaMN and she wrote the content for national brand Urban Daddy's Mpls./St. Paul iphone app. In addition to her writing career, Mecca has held down a dual career as a professional cook, caterer and cheesemonger for the past 15 years. She has worked in some top area kitchens, including The Birchwood, Lucia's , Grand Café, Seward Coop, Surdyk's and St. James Cheese Company in New Orleans amongst many others. She still cooks private events for longtime clients. She sees the world through the lens of food and she thinks it's a beautiful world.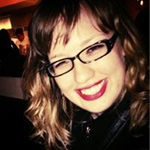 Maja Ingeman
@Mingeman
Maja is the Associate Editor for
Heavy Table
. She publishes a daily column of upcoming events and food news. She photographs and documents new and noteworthy restaurants, recipes and food trends, and uses digital/social tools to promote the Twin Cities food culture. Maja is also responsible for some of the most comprehensive State Fair Food coverage for the last five years, and manages the Foursquare aspect of the coverage, as well as many of the real-time tweets.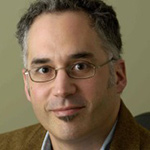 Mike Mitchelson
@mlbmitch
Mike Mitchelson is the Marketing/Operations Director for Saint Agnes Baking Company and a Gluten advocate. Prior to joining Saint Agnes, Mitchelson was the managing editor for Foodservice News, an industry-focussed publication based in Minneapolis and is a contributing blogger for MN Monthly Magazine.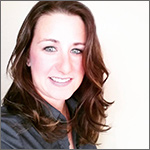 Chrissy Taylor
@taylorhouseblog
Chrissy's blog,
The Taylor House
, is a great mix of creative and easy recipes that started as a hobby less than four years ago when she moved to Minnesota. Since that time she has turned her blog into a full time job and her recipes reach over 1.5 million readers a month. She loves creating practical recipes for busy families and feels so blessed that her passion has become a business.
Moderator
Christopher Lower
@MrChristopherL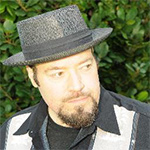 Christopher, co-owner, with his wife Mary, of
Sterling Cross Communications
, is an award winning Sales Manager & Marketeer, with 17 years in the retail, hospitality and medical-technical device industries. He has been a corporate trainer, designer, and creator of business development programs and marketing campaigns for several firms. He is recognized as a Creative, an "out of the box" Social Media strategist, and a successful Public Relations and Business Writer.
Christopher speaks, and lectures regularly on the strategic integration of the components of Digital Marketing. He is the author of the forthcoming book:
Checking Into Foursquare – Strategies for Social Media for Retail and Restaurants
. He also authors the low-sodium cooking blog
Hacking Salt
.
Annual & In-Kind Sponsors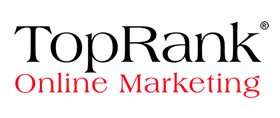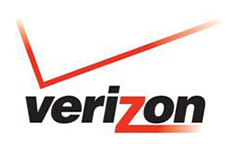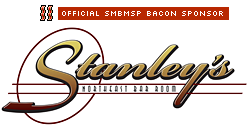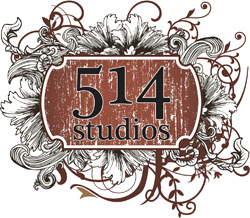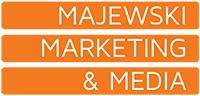 St. Catherine University

2004 Randolph Avenue

Saint Paul

,

MN

55105
| | |
| --- | --- |
| Copyright © 2015 Social Media Breakfast - Minneapolis/St. Paul, All rights reserved. | |