This Sunday, March 8 is International Women's Day. To learn about some of the women helping to lead our state and local communities, join the Center for the Study of Politics and Governance for a panel focused on "
Women Leaders in the State Legislature
." Hear from elected women in both parties about the challenges and opportunities they encounter as they engage in leadership and policy-making in Minnesota.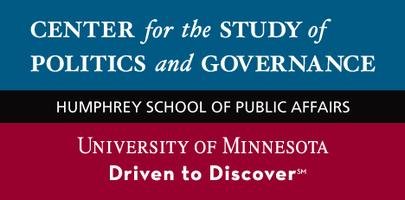 Joyce Peppin (R- 34A)
Minnesota House Majority Leader
Erin Murphy (DFL- 64A)
Deputy Minority Leader
Sandra Pappas (DFL- 65)
President of the Senate
Michelle Benson (R- 31)
Assistant Senate Minority Leader
Minnesota stands out nationally for the number of women serving in the state legislature and holding leadership positions. How have women leaders made a
difference
in the legislative decision-making process? What barriers still remain for women in politics and how can these be overcome? Join us to explore these questions with House Majority Leader Joyce Peppin, Deputy Minority Leader Erin Murphy, President of the Senate Sandra Pappas, and Assistant Senate Minority Leader Michelle Benson. The conversation will be moderated by former Speaker of the House, Steve Sviggum.