Building on the success of the pilot
Path to Power Candidate & Campaign Training
this past January, you're invited to attend one of four (4) weekend-long trainings across Minnesota (Duluth, Alexandria, Albert Lea, and the Twin Cities) during April and May. If you or someone you know is ready to lead in their community, consider learning more and taking part: our democracy only gets stronger when more people are equipped and involved!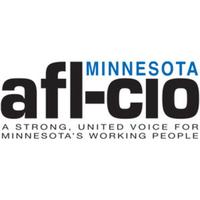 The Path to Power Candidate & Campaign Training is a weekend long, comprehensive training on all the things a prospective candidate for local office will need to know in order to win. Some of the finest facilitators in Minnesota will cover these topics and more: 
Labor Values & Issues

Positioning

Team Management

Narrative/Messaging

Stump Speech Practice

Communications

Campaign Planning/Budgeting

Fundraising

Voter Contact
Our trainings are open to any union member or working families' champion. Coffee/bagels will be provided each morning and a full lunch both days. Each training is FREE to all attendees! 
Here are the details: 
Date: Saturday, April 11 (830 AM-5 PM) & Sunday, April 12 (9 AM-5 PM)

Location: Duluth Education Minnesota Offices (639 E Central Entrance Duluth)

Link to register:

www.tinyurl.com/Path2PowerDuluth
Date: Saturday, April 25 (830 AM-5 PM) & Sunday, April 26 (9 AM-5 PM)

Location: Painters Hall (3205 Country Drive Little Canada)

Link to register:

www.tinyurl.com/Path2PowerMN
Date: Saturday, May 30 (830 AM-5 PM) & Sunday, May 31 (9 AM-5 PM)

Location: Albert Lea Labor Center (1407 N Hwy 13 Albert Lea)

Link to register:

www.tinyurl.com/Path2PowerAlbertLea