Spring has officially sprung, and alongside the arrival of the season of new sprouts and buds, your idea for an entrepreneurial venture can also take root with the help of the MN Cup Social Entrepreneurship Series. Join them for
Part 1
, focused on core business concepts and finding and retaining customers. See below for more details and to save your seat for first event in the series!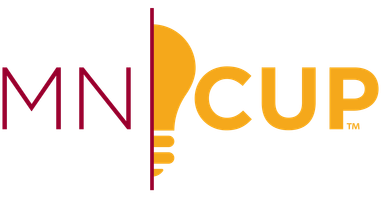 MN Cup Social Entrepreneurship Series - Part 1
Tuesday, March 24, 2015
7:30 AM to 12:00 PM (CDT)
Minnesota is well known for its philanthropic culture. Combining this innate characteristic with an educated, talented workforce and high concentration of Fortune 500 Companies, the region is poised to become a social enterprise hub. To support and encourage growth in this space, MN Cup is hosting a social entrepreneurship event series supported by the

Carlson Family Foundation

and

Bush Foundation

. The purpose is to Inspire and educate early stage Minnesota entrepreneurs through high caliber speakers, panelists and resources.
On March 24, we're focusing on the business, from formation to knowing your customer. It's critical for social enterprises to have a sound business in order to achieve their mission and have the greatest influence. Join us for a lively discussion featuring experts and successful entrepreneurs to improve your business and increase your social impact.
March 24, 2015 - Part 1: Business First
2. Core Business Concepts: Entrepreneurs And Experts Share Tips On Creating And Growing A Successful Social Enterprise
3. Scaling And Marketing For Social Enterprises: Leveraging Your Social Mission To Find And Retain Customers