A picture is worth a thousand words, so there's no telling how much information videos convey. Join
SMBMSP#74
to consider the impact of video on community, how you might implement video as part of your social media strategy, and a few tips and tricks for DIY video!
Register now for:
SMBMSP #74 - Video and Social Media
Friday, January 23, 2015 from

8:00 AM

-

10:00 AM

Video is vital to the success of any social media marketing strategy. Some brands are succeeding at it, some are pioneering new approaches to it, while others are still grappling with doing it right …and perhaps more importantly, on the cheap. Join a panel of video experts and pioneers to learn how you can implement video as a part of your social media strategy. Hear how video is shaping civic life, politics and the arts. And, learn a few tips and tricks for DIY video.

Panel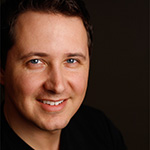 Jeff Achen
Executive Director, The UpTake | Owner, CallSign51
Jeff (
@jeffachen
) is the executive director of The UpTake, a nonprofit video news organization that specializes in coverage of politics, equality and economic justice. He is also a video producer, photographer and owner of CallSign51, a creative services company specializing in video production and photography.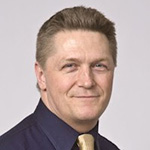 David Erickson
VP of Online Marketing for Karwoski & Courage
David (
@derickson
) is VP of Online Marketing for Karwoski & Courage (http://creativepr.com/blog/). He has been conceiving and executing online communications strategies for 19 years. David publishes the e-Strategy Trends blog and is co-host of the weekly Beyond Social Media Show video podcast.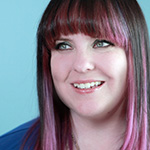 Erica Hanna
Owner, Puke Rainbows Creative
Erica (
@meeterica
) is an Emmy-award winning Creative "Preditor" (Producer/Shooter/Director/Writer/Editor), and Content Strategist. After spending 9 years in the creative department at WCCO-TV, she was brought on board at BringMeTheNews.com where she helped quadruple website traffic in just 10 months. Then followed a short stint in Advertising, and now...she is 3 months in to being a full-time business owner. Her new company, Puke Rainbows (www.pukerainbows.com) specializes in not only video content creation and production, but also the strategy behind client content as well. She's had the chance to work with folks like Ellen DeGeneres and Prince, loves karaoke, sarcasm, and is an expert at losing her keys. She has a fond appreciation for public speaking and has been a keynote speaker for groups like Adfed as well as leading sessions for The National Press Photographers Association, Minnesota Bloggers Conference, and Midwest Journalism Conference. In her spare time she concentrates her efforts on raising funds for the non-profit @charitywater through social media. To date, she has raised $30,000 for water wells in Africa.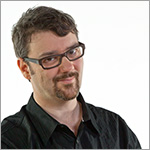 Chuck Olsen
Owner, VidTiger
Chuck (
@Chuckumentary
) has spent the last ten years at the forefront of digital video storytelling and distribution. In addition to his pioneering videoblog MN Stories and his 2004 documentary film Blogumentary, Chuck co-founded online news non-profit The UpTake and recently helped launch the cross-platform arts program MN Original for Twin Cities Public Television. In 2012, he and Taylor Carik co-founded vidtiger, a creative digital agency that specializes in storytelling and strategizing physical and virtual interactive experiences. The vidtiger team recently produced an interactive planet-sculpting projection called Futurekave, on display in downtown Minneapolis through March 31, 2014.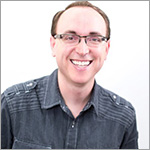 Greg Swan
Consumer & Digital Marketing, Emerging Media Innovation at Weber Shandwick
A thought leader on the ever-changing marketing landscape and how technology is impacting traditional strategy and execution, Greg (
@gregswan
) uses his expertise, passion and experience to create game-changing marketing programs for some of the largest CPG, B2C, B2B and service industry clients in the world.
Farrington Starnes
Digital Media Coordinator, Bedlam Theatre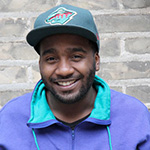 (
@bedlamtheatreMN
)
Moderator
Lindsi Gish
Owner & Doer, gish&co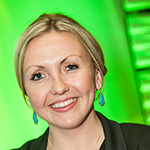 Lindsi (
@lindsi)
runs gish&co., a communications and marketing strategy and execution practice with a focus on digital projects for small businesses and nonprofits. She also serves as Director of Programming for the Minnesota Interactive Marketing Association (MIMA), and is one of the original members of the Ignite Mpls team. Most recently, she sat on the digital strategy team at Weber Shandwick, a global PR firm, and prior to that, she ran all-things digital & communications for Second Harvest Heartland, one of the nation's largest food banks under the Feeding America umbrella. She's also a member and evangelist for CoCo, a proud mother of Pisco, her furbaby Chug, and an enthusiastic french fry connoisseur and IPA lover. In short, she's an extreme "E" and tends to be "all up in everything everywhere."
Annual & In-Kind Sponsors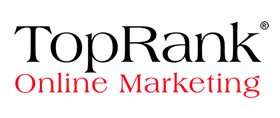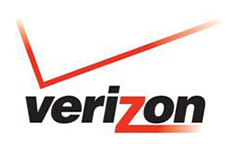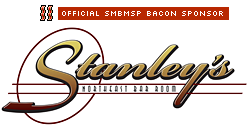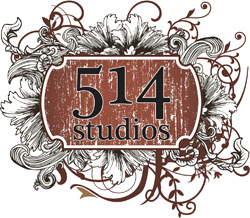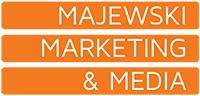 514 Studios

514 N 3rd St

#101

Minneapolis

,

MN

55401
Copyright © 2014 Social Media Breakfast - Minneapolis/St. Paul, All rights reserved.