Make a resolution to join Bill Emory and the Minnesota AFL-CIO for the
Path to Power Candidate & Campaign Training
in the new year. The two-day training is primarily designed for people who might consider running for office someday, but would also be very valuable to anyone interested in taking part in an issue campaign or supporting a candidate for office. See details below to register and to invite others to participate in this free training!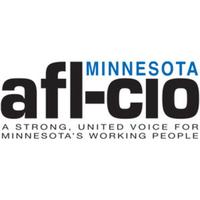 Path to Power Candidate & Campaign Training
Saturday, January 24, 2015 at 8:00 AM

-
Sunday, January 25, 2015 at 5:00 PM (CST)
Saint Paul, MN
Join the Minnesota AFL-CIO for a weekend of training on how to run for office and be an effective advocate for working people once elected. We'll work on developing a message, how to build a campaign team, learn how to raise money, how to knock on doors and target voters, and learn about issues facing the labor movement and working people today.