The Minnesota Rising 2012 Un/Conference: Leveraging Expansive Leadership for Our Minnesota will be held on Saturday, September 22, 2012 from 10:00AM – 4:30PM at DLR Group offices in Minneapolis, MN. Hosted by and for emerging leaders, the Un/Conference will engage emerging leaders across Minnesota in an energizing day of innovative learning and dialogue, skill-building, and network-building with their peers!
Minnesota Rising is pleased to collaborate with Network Partners, emerging leader group organizations, to help cross-promote our parallel efforts to provide leadership development and community-building. In our Network Partner Notes, we prompt and highlight our 2012 Un/Conference Network Partners in their own words!


You are invited to attend:
Demystifying Mentoring: Building a support network
Monday, September 24, 2012 from 5:30 PM - 8:00 PM
Many young nonprofit professionals find themselves mystified when it comes to finding a mentor and developing a meaningful mentoring relationship.
Who is my ideal mentor?
Can I have more than one mentor?
Do I have enough experience to be a mentor to someone else?
YNPN Twin Cities is offering this event as a launching pad for our members to build their own mentoring networks. The event will provide expert sourced information on building both traditional and nontraditional mentoring relationships, while also going a step further to allow attendees to begin building peer-to-peer mentor circles right at the event. These circles will provide the structure and support needed to kickstart a deeper level of future networking and mentoring for attendees.
Space is limited for this innovative event, so register soon. After registration, attendees will be pre-matched into peer based mentor circles. The success of the mentoring circles is dependent on attendees being committed to participating in the event day-of, so please, since space is limited, only register if confident of ability to make the event.
Move a giant step forward in building your ideal mentorship network and join us on September 24!
Speakers:
Kim Borton
is the Director of Programs at the Women's Foundation of Minnesota. Borton provides the strategic leadership and implementation for the grantmaking, capacity-building and evaluation work of the foundation, which includes the Social Change Fund, girlsBEST (girls Building Economic Success Together) Fund, A FUTURE: Minnesota Girls Are Not For Sale, and donor-centered grantmaking.
Lynne Sc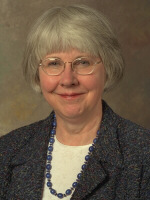 human
manages all aspects of career services for the Humphrey School and collaborates with student services, alumni relations, development, and many other partners to serve our students from first contact to graduation and beyond. Over the last 25 years, she and her team have built a wide range of programs, services, and events to support students and alumni in developing their public service careers. Those include a popular mentor program, a course in career development, substantial career resources on the website, on-campus employer visits and career fairs, and a career exploration of Washington, D.C., as well as individual career counseling services. She developed her own work in career counseling after getting graduate degrees in political science, with a focus on comparative policy and public policy, and teaching in a community college.
Eat Street Social

18 W 26th St

Minneapolis

,

MN

55408
| | |
| --- | --- |
| Copyright © 2012 Young Nonprofit Professionals Network of the Twin Cities, All rights reserved. | |