AchieveMpls, Citizens League, and Young Education Professionals of the Twin Cities (YEP-TC) invite you to the next in their series of EDTalks: "
Why Art Matters + Discovery of Self
." Join the Executive Directors of Juxtaposition Arts and Continuum Center as they explore why art matters and its role in the discovery of self. More details, including registration for this free program, below!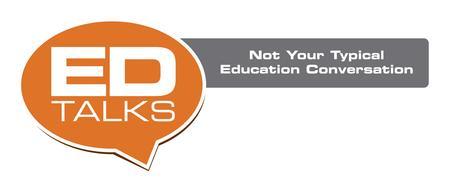 EDTalks
is a lively series of networking and education events designed to engage young professionals in public education issues in the Twin Cities. Each program features compelling 20-minute presentations by cutting-edge educators, youth advocates, artists, policy-makers and others, with ample time for conversation and networking. Topics range from brain science and classroom technology to young people and the arts, the DREAM Act, homeless youth, education policy and much more.
Our next EDTalks on Thursday, April 10 features
DeAnna Dodds Cummings
, Executive Director and co-founder of Juxtaposition Arts (JXTA), a youth-focused cultural development center; and
Jane Barrash
, Executive Director of Continuum Center and creator of the long-running Discovery of Self program. This free event will be held 6-7:30 pm at Honey, 205 East Hennepin Avenue in Minneapolis. Doors open at 5:30 pm.
DeAnna Dodds Cummings
creates authentic opportunities for young people and adults to exercise leadership and self-sufficiency through hands-on engagement in the arts. She is the Executive Director and co-founder of
Juxtaposition Arts (JXTA)
a youth-focused cultural development center in North Minneapolis. Under her leadership, JXTA is pursuing a strategic expansion that will triple the size of its education, jobs training and entrepreneurship programs and create a full-service, youth-staffed visual art and design social enterprise. DeAnna is also one of six women who co-founded
B-Girl Be: A Celebration of Women in Hip Hop
, an Intermedia Arts program that showcases women's significant role in Hip Hop culture. She is a 2007 Bush Leadership Fellow and earned a MPA from Harvard University in 2009.
Jane Barrash
is an author, human development specialist, documentary filmmaker and Executive Director of
Continuum Center
, which explores human consciousness, interconnectedness and capacity for personal, professional and planetary transformation. Her long-running Discover of Self program synthesizes cutting-edge research from quantum physics, medicine, the neurosciences and wisdom from world cultures to create new models of health, performance and possibility. Jane works with a wide variety of audiences, from Fortune 100 executives and homeless persons to medical professionals and prison inmates. She was
recently profiled in the Star Tribune
for her Discovery of Self work with the Minneapolis North High School boys basketball team.
EDTalks is free and open to the public. The series is presented by AchieveMpls and The Citizens League in partnership with Twin Cities Public Television and Young Education Professionals - Twin Cities. For more information, contract Cassandra at
612.455.1570
or
cfenelon@achievempls.org.
---
EDTalks is sponsored by a generous donation from the Verne C. Johnson Family Foundation, which supports activities in the areas of education, youth and mentorship. Verne is former Citizens League Executive Director. His children were impressed by the initiative of the Citizens League's Emerging Leaders and wished to honor their father's commitment to the organization over his long life. Check out this
video message
from the Foundation.