Starting to consider what's next for you and your career? Whether you're looking to move a level up where you are currently or want to start exploring a sector or job switch,
@MNHeadhunter, Paul DeBettignes, will offer practical tips for being prepared to take the next step at this Friday's
SMBMSP #46. Details for registration follow, as well as the opportunity to send Paul questions in advance at paul@mnheadhunter.com or via tweet at @smbmsp. Send your queries in early so you can focus your attention on snagging bacon in the breakfast buffet line!
You are invited to attend:
SMBMSP #46 - Career Planning
Friday, June 29, 2012 from 8:00 AM - 10:00 AM
Most of us are so busy doing our job hour by hour and day by day. We rarely get a few moments to think about what is next for us, to ponder things like:
Preparing for a yearly review
Asking for a raise
Looking for the next new job internally/externally
Exiting the "safety" of full time employment to become a consultant
Having a network in place when it is needed
We're pleased to have Paul DeBettignies back on the SMBMSP stage for a 3rd time. He'll build off of his previous job search and career maintenance presentations but still provide plenty of insight for those seeing him for the first time.
Send questions in advance to
paul@mnheadhunter.com
or tweet them to
@smbmsp
.
Featured Speaker

Paul DeBettignies (@MNHeadhunter)
Paul DeBettignies is a Minnesota IT Recruiter, the VP Recruiting at
HireCast Consulting
, author of the
Minnesota Headhunter blog
and Co-Founder and Advisory Board member of
Minnesota Recruiters
a 3,100 member recruiter and HR group.
Paul is a frequent local and national speaker and article contributor on recruiter, HR, career, networking and social media topics. He is also involved in the Minneapolis and St Paul technology, marketing and social media community as a sponsor, volunteer and mentor.
Event Sponsor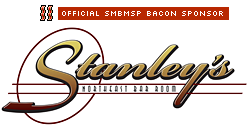 Annual Sponsors
Stanley's Northeast Bar Room

2500 University Ave. NE

Minneapolis

,

MN

55418