It's been a while since I've had social media with a side of bacon, but this upcoming Social Media Breakfast MSP on the topic of entrepreneurship should be stimulating and delectable. Featuring several dreamers and doers from across the Twin Cities with their individual entrepreneurial tales, it'll be both an opportunity to learn as well as be inspired to take your own endeavors to the next level!
You are invited to attend:
SMBMSP #42 - Entrepreneurship
Friday, December 16, 2011 from 8:00 AM - 10:00 AM
What's your life dream? What's your calling? Do you dream of becoming your own boss? Starting a non-profit? Launching a product? Writing a novel? Traveling the world?

You can do it. There's never been a better time to create a life and work that is meaningful and fulfilling. But it's going to take some hard work and you'll need the help of your friends and your social network.



We've assembled a panel of dreamers and doers who will tell you how they used their social media skills to begin living their dreams. The rountable discussion will be moderated by Don Ball, founding partner of CoCo coworking and collaborative space.
Participants
Kareem Ahmed is a lifestyle entrepreneur and creative business consultant. He created his current career 8 months ago after leaving "another agency job." Kareem believes in the a new currency which is a mix of: freedom, mobility & time. He still enjoys money although he's stopped chasing it.
Sarah Burt left an 8-year-long career in politics after managing campaigns, lobbying & working on The Hill to become a chef. In a year and a half she's worked in some of the best restaurants in town, launched a street food business & teaches cooking classes.
Davis, the founder of Davis Law Office, has practiced exclusively in the areas of business and intellectual property law for over 8 years, consulting with clients on a wide variety of entity formation, general business, succession planning, trademark and copyright issues. With a dedication to innovation and creativity from its formation, Davis Law Office is a continually evolving organization, offering flexible packages so clients can budget for their legal expenses. Davis Law Office also favors a collaborative approach, perhaps most obvious in the choice to office from the co-working floor of the Minneapolis Grain Exchange.
Meghan McAndrews is a full-time magazine editor and co-owner of Mighty Swell Vintage. A thrift-store regular since before she could see over the racks, Meghan took her passion for finding affordable vintage and created a blog and then a business, Mighty Swell Vintage. Together with her business-partner-in-crime, Rae Danneman, she hosts regular vintage sales at Mighty Swell's storefront space in South Minneapolis.
Kate O'Reilly leveraged her social media presence after 8 years as a stay-at-home mom to become a sought-after publicist.





Event Sponsors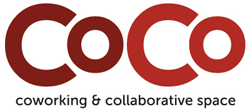 CoCo coworking & collaborative space (St. Paul)

213 East Fourth Street

Saint Paul

,

MN

55101