The Young Professionals of Minneapolis invite you to their upcoming "
Nail the Interview
" panel event. The session will focus on the interviewing process and ways for young professionals to maximize their chances in the hiring experience. Register for your seat to hear from panelists from Target Corporation, Olson, Computer Integration Technologies, SPS Commerce, Ecolab, and Principal Financial Group!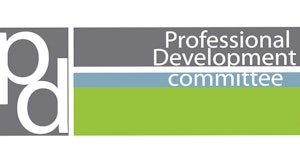 YPM's "Nail the Interview!": Hiring/Interviewing Panel Event
Thursday, June 25, 2015 from 5:30 PM to 7:00 PM (CDT)
Have you ever felt like you weren't as prepared as you want to be for an interview? Would you like the opportunity to ask key decision-makers what they want to hear in when conducting interviews? Do you want to tell your employers the most important thing they can do to keep you happy? You're in luck! Check out YPM's next panel event as we aim to discuss issues revolving around the hiring, interviewing, talent development, and talent acquisition topics. With upper-level decision makers in the human resource, talent acquisition, and recruiting teams for several reputable employers in our community, you'll have the opportunity to do all of that and more! Wine, beer, and appetizers will be complimentary for all attendees.