I had the opportunity to speak on a "Risk & Innovation" panel with Matt Hunt yesterday morning, where he shared about his latest efforts to promote the value of failure. Join him and other local failure leaders at "
The Phoenix Rising: Learning from Failure for Creating Success
" on May 20th. See below for the inspiring invitation and an impressive list of local practitioners in failing!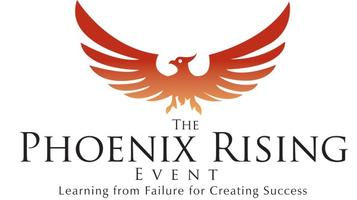 Making mistakes is inevitable in life. But for

entrepreneurs and innovators

the path to success is laden with failures on the way.

This conference is designed to help

you to navigate through those rough waters.
In Greek mythology the Phoenix is a long-lived bird that is cyclically reborn. Quite frequently in entrepreneurship and innovation the individual that is able to rise from the ashes of their previous failure finds success. But rebirth can only occur when the individual demonstrates the resilience to stand again and the community around them supports their effort. We hope that The Phoenix Rising Event can help us in building that resilience and in creating that supportive community.
Why a conference on Failure?
While we intellectually understand that

failure is an integral part of innovation

; for many, it is still hard to accept in real life. If you let it, failure can stop you from becoming successful and thus it becomes the defining conclusion. On the other hand these

setbacks can become the strongest qualification for a future success

.
Both Silicon Valley and the Eastern Coast have recognized the importance of failure in driving new ideas and new businesses. They have created opportunities for their communities to come together to share their stories, learn from one another, and strengthen their resilience. We need to embrace this in our backyard. This is the first of what we expect to be an annual gathering.
List of our 2015 Speakers:
Intrapreneur / Social Entrepreneur
Entrepreneur / Innovation Consultant
Rajiv Tandon Ph.D. (Co-Convener)
BodySound Technologies, Inc.
Vice President & General Manager
Consultant / Social Media
Author: Generation of Wealth
Policy & Research Director
Strategy and Entrepreneurship Consultant
Bir Ventures International
Smile Network International
Intrapreneur / Entrepreneur