Rather than having to live the lesson yourself and learn the hard way, take some guidance from the three social media case studies to be presented at this week's
SMBMSP #57
. Learn from leading local agencies about their efforts to drive buzz, engagement, and mind share within the market. You're invited to storytime with a side of bacon!

SMBMSP #57:
Social Media Case Studies
Friday, August 30, 2013 from 8:00 AM - 10:00 AM
We're back from our summer break and ready to dive into a selection of social media case studies. Representatives from three local agencies will walk you though the details, share the results, and answer your questions.
Case Study #1: Buffalo Wild Wings
Agency: space150
Buffalo Wild Wings' focus is pretty simple: Wings, Beer, and Sports. If there is a better place to start for a social media assignment, we haven't seen it. Hear how space150 took an already thriving social brand with a loyal audience, and turned it up a notch to drive record setting growth, and engagement during BWW's most important time of year: Football Season.

Presented by: Craig Key, Associate Media Director
Craig helps to lead space150's digital and social media planning and strategy. This includes all aspects of digital campaigns including mobile, social, desktop and search. Craig works to keep the agency informed on trends in the digital space, and works across departments make sure projects are utilizing digital media platforms appropriately, efficiently and in a way that aligns with a client's marketing objectives. Craig graduated with a BA in Communications, Media Studies from Azusa Pacific University. He has also taught Social Media at the world-renowned Miami Ad School.
Case Study #2: Carmex
Agency: Bolin
What happens when you dream for an epic viral event and it actually comes true? Are you prepared for what comes next? This presentation covers the Carmex Half-Court Hero Contest from conception all the way up to the amazing half-court shot made by 50-year-old computer technician, Micahel Drysch. That basket, followed by a tackle from LeBron James resulted in what we now refer to as the "Epic Worldwide Adventure", which delivered over 486 million earned media impressions for the Carmex brand.
Presented by: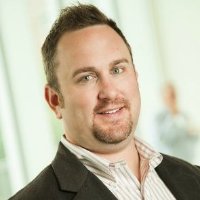 Nathan Eide, Emerging Media Director
Nathan is a digital strategist and seasoned marketing professional who achieves business results for his clients by driving customer behavior through a comprehensive strategy focusing on the integration of content, campaigns and conversions delivered through a variety of digital tactics including: social media, email, paid media, search engine marketing (SEM), search engine optimization (SEO), customer relationship management (CRM) and a host of other acronyms. With a breadth of experience including time on the agency side as well as in-house at Fortune 500, digital start-ups and small businesses, Nathan has worked with brands such as: BMW, 3M, Microsoft, Valspar, Best Buy, Deluxe Corporation, Coca-Cola, Lufthansa, UnitedHealth Group, Dell, the PGA Tour, Oracle, Canon, Honeywell, Citrix, Agilent Technologies and Thomson Reuters.
Nathan serves on the board of directors of the Minnesota Interactive Marketing Association and has presented across the country on emerging media strategy.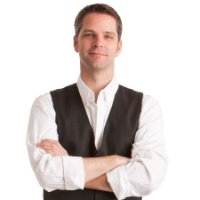 Michael Kraabel, VP of Creative
Mike is a Creative Director who writes, designs, strategizes, codes, films and more. He is a truly versatile talent who believes in big creative ideas. Mike has designed and implemented programs for some of the nation's most recognizable brands, including Target Corporation, Ecolab, Microsoft, Best Buy, 3M, Unilever, Cargill, National Marrow Donor Program and National Endowment for the Arts. An early pioneer of interactive marketing and PR, Mike has been devising digital communications programs for companies for more than 16 years. His programs have consistently won recognition among peers and national press. In the past few years, Mike has become a much respected guest lecturer in the academic environment and at industry conferences, and has served as an advisor to various marketing organizations across the country.
Case Study #3: Michelina
Agency: Spyder Trap
Michelina's is a nationally-distributed frozen food brand based out of Minneapolis. However, the company had no social media presence before coming to Spyder Trap in late 2012. Through a combination of new website design, paid advertising and organic engagement we were able to not only establish the brand on Facebook and Twitter, but were able to make the brand relevant in a crowded digital space. We combined product-focused posts with an extensive listening strategy allowing us to find users tweeting about Michelina's and initiate conversations with potential brand advocates. At the same time, we were increasing referral traffic to their website leveraging a previous untapped audience. This holistic approach took Michelina's from the bottom of the freezer to top of mind with consumers.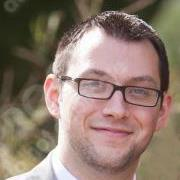 Presented by: Steve Retka, Social Media Coordinator
Mike has over 3 years of agency experience working with a variety of clients and industries. He's also a self-professed tech geek, football aficionado, and an avid photographer.
Annual Sponsors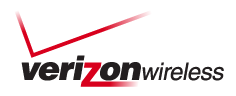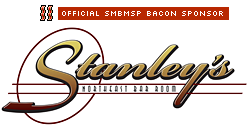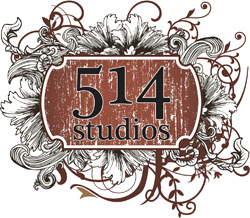 514 Studios

514 North 3rd Street Suite 101

Minneapolis

,

MN

55401
| | |
| --- | --- |
| Copyright © 2013 Social Media Breakfast - Minneapolis/St. Paul, All rights reserved. | |