It may not be much, but it's what you've got. Research suggests that you have just seven seconds to make a great impression when you meet someone for the first time. To help you make the most of the initial connection, YNPN-TC invites you
The First Seven Seconds: Connecting with Confidence
. Register today to get a head start on your next hello!
You are invited to attend:
The First Seven Seconds: Connecting with Confidence
Tuesday, February 12, 2013 from 5:00 PM - 7:30 PM
What can you do in seven seconds? In that short window of time you'll make a first (and lasting) impression with the person you've just met.
Whether you've provided a charming smile, a weakly gripped handshake, or suspicious lack of eye contact during that first meeting – your mark has been made.
Intimidating? Absolutely. Beyond your control? Absolutely not!
On February 12, YNPN Twin Cities, in collaboration with Springboard for the Arts, invites you to join our two local experts for a discussion of how our personal styles and use of nonverbal cues can help make stronger and more favorable first impressions.

Their insight and strategies will undoubtedly raise your awareness, boost your confidence, and prepare you for taking your networking skills to new heights.
Join us at ICEHOUSE for
6:00 - 7:30pm Presentations by Sally and Cheryl, and Q&A
This is the second installment of YNPN's
Connect Through Purpose
series, designed to keep you thinking about importance of connecting with individuals and organizations across the sector and giving you the tools needed to do it more often and more effectively.
Parking is available for Icehouse patrons in the lot adjacent to the courtyard at 2528 Nicollet Avenue South and the lot located at 2644 Nicollet Avenue South. If you park in any other lot nearby, you will most likely be towed.
MEET THE PRESENTERS:

Sally McGraw
Freelance writer and founder of the popular style blog, Already Pretty
Comportment, demeanor, dress, grooming, and overall appearance constitute the first levels of information about ourselves that we offer to the observing world. They may not be the most important, but they are the first, which makes them worthy of effort and attention. Style and body image writer Sally McGraw explains how personal style choices can contribute to personal branding, and how style can help you succeed when presenting to or talking with folks who can support your art, your career, or your personal growth.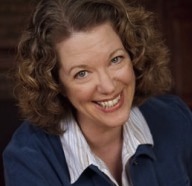 Cheryl Moore Brinkley
Voice and speech trainer, and presence coach, owner of B.Vocal
Communicating effectively requires understanding how others interpret non-verbal cues to decide who you are and decode what you mean. It's human nature to take meaning from non-verbal cues, such as posture, gestures, expressions, eye contact and body movement. When you embrace your unique "self" and how to focus your body, confidence, energy and passion toward connecting truly with others, you will create the ideal environment to communicate precisely what you intend to communicate.
Icehouse

2528 Nicollet Avenue

Minneapolis

,

MN

55404
| | |
| --- | --- |
| Copyright © 2013 Young Nonprofit Professionals Network of the Twin Cities, All rights reserved. | |