As an aspiring foodie who's been to two of the three restaurants of the chefs featured at the upcoming
Fourth Generation's Graze 4 Good even
t, I've got to say that my tastebuds are tickled! You're sure to enjoy sound nutrition advice, gain some insight into the local food community, and taste some savory treats while grazing for good. Buen provecho!
Calling all foodies!
Graze 4 Good
Eating amazing food is great. Eating amazing food while supporting an important cause is even better. Grab a group of friends and join Fourth Generation as we Graze 4 Good. We'll enjoy tasty bites from three local chefs:
Doug Flicker
Chef/Owner of Piccolo
Steven Brown
Partner/Executive Culinary Director of Tilia
Mike Brown
Chef/Owner of Travail Kitchen and Amusements
All funds raised at Graze 4 Good will support local nutrition and food justice programs.
Graze 4 Good is hosted by Fourth Generation members, a group of young professionals who donate time, skills, and money to make an impact on some of our community's most pressing issues. A short program will begin at 4:30pm. You'll learn more about nutrition and food justice and hear from these talented chefs on their own experiences sourcing and cooking with local food.
Between member donations, matching gifts and proceeds from this event, this year we anticipate granting out over $30,000 to local organizations working in the area of nutrition and food justice. From community gardens and food shelves to support services for local farmers, members will identify and award grants to effective local nonprofits who are increasing healthy, accessible food for everyone in the Twin Cities. If you would like to make an additional contribution towards the grant making efforts please donate here.
Thank you to the chefs/owners of Piccolo, Tilia and Travail for their time and effort!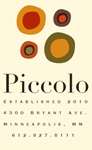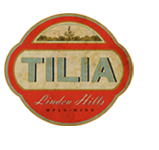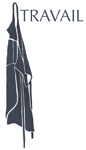 About Fourth Generation
Fourth Generation, a program of The Minneapolis Foundation, is the place for young professionals to learn about effective, meaningful charitable giving. Members pool their resources, learn about an issue in the community, make an investment in local nonprofits, and make a difference.
Whether you're part of a family of givers, starting out on your own or you give with money, time or talents – Fourth Generation teaches skills to help you get the most out of your giving.

Questions?
If you have any questions about this event please contact Jeanna Hensler at 612.672.3837 orjhensler@mplsfoundation.org.



The Minneapolis Foundation | 80 South Eighth Street | IDS 800 | Minneapolis, MN 55402