We hear talk of career shifters, who started in one industry, sector, or trade, and then leapt elsewhere with minimal connection or relevance.
SMBMSP #52: Jumping Tracks - Tales of Radical Career Shifts
offers a deeper look inside these stories. If you're passionate about too many things to count or consider yourself a Jack-of-All-Trades, join an inspirational panel that can provide insight about the career path(s) you may already be on yourself!
SMBMSP #52: Jumping Tracks - Tales of Radical Career Shifts
December 21, 8-10am
Meet 4 people who have done that thing that many of us talk about – even threaten – but rarely do. They've jumped tracks entirely, going from one line of work into something completely different.
A former editor who is now making animated ebook apps
A laid-off architect who created a popular brand of hand-crafted sleeves and cases for mobile devices
A behavioral therapist who became a full-time blogger and novelist
A marketing consultant who left it all to run a shared commercial kitchen for food entrepreneurs
Don Ball, founding partner of CoCo coworking and collaborative space (and a recent track jumper himself), will elicit from the panelists the secrets of their success (or hoped-for success).
What made them jump or were they pushed? What preparations, if any, did they make? How did they stay afloat while getting started in their new careers? What did friends and family say? How do they use social media to build support for their new projects? What keeps them up at night? Do they have any regrets? How do they stay sane?
Our panelists will also take your questions. If you're thinking about your own possible career shift, you'll be able to share your idea (anonymously, if you wish) and get an on-the-spot evaluation.
This month's SMBMSP will be held at CoCo Coworking & Collaborative Space in Minneapolis, on the beautiful former trading floor of the Minneapolis Grain Exchange. CoCo is a place where dreamers, thinkers and doers come to work on their big ideas. Stick around after the event for a guided tour!

Moderator
Don Ball
(
@donmball
)
Don Ball considers himself a social instigator. After nearly 20 years as a copywriter and usability consultant, Don founded UnSummit, a conference that explores the nexus of social media, business and community. In 2009, he helped launch CoCo, a coworking and collaborative space with hundreds of members and locations in Minneapolis and St. Paul.
Panel

Amber L. Carter
(
@ambercolorlife
)
Amber is the sass-mouthed blogger of An Amber-Colored Life (MinnPost.com's Top Ten Blogs To Watch in 2010, One of the Only Two Personal Blogs Kevin Watterson/@kwatt Reads) and the author of Holiday Chick, All the Things You Never Knew, and Certain Things You Ought to Know.
Two years ago Amber left a ten-year career as a senior behavioral therapist to focus on her true passion, which is writing about boys and feelings. She somehow managed to also become a founding partner and the Director of Social Media & Creative Strategy for Groucho Sports Supply, a local cycling apparel start-up; as well as launch her own company, Very Damn Important (formerly Cyber Dating Sidekick), an online dating copywriting and coaching service.
A former long-time resident and lover of Minneapolis, she now lives in the Northwoods of Wisconsin, where she leads an incredibly glamorous life but keeps it real by tweeting things like "I'm comfortable in my own skin" and "Who gon' check me, boo?" And while she's not much of an "outdoor" girl, she just bought a North Face jacket, so she's confident that's all about to change.
Angie Davis
(
@byrdandbelle
)

Angie Davis is the designer and maker behind '
byrd & belle
', an internationally recognized tech-accessory brand that is manufactured in northeast Minneapolis. Davis started her studio in 2008 after being laid off from her former profession of architecture when the economy slowed. Since that time, Davis has slowly built a sustainable model of in-studio, boutique-scale manufacturing that balances modern design with heritage techniques and materials. Her work and her thoughts on creating and tending a small business have been featured in The New York Times, Fast Company, Inc. Magazine and The Big Enough Company: Creating a Business That Works for You. In 2012, Davis partnered with Room & Board to design and manufacture a line of home accessories which is currently available in all Room & Board stores nationwide. Her work for 'byrd & belle' is made, packed and shipped out daily, direct to customers around the world. She shares her studio with her assistant, Gail and her dog, Gertrude. (Photo credit: Jamie Larson)

Michael Maupin
(
@completelydark
)
Michael worked as a trade book editor for eight years and former managing editor of Minnesota Law & Politics magazine. He served on the board of the Minnesota Screenwriters' Workshop, co-founding its long-running Script Night reading series. Mike designed the curriculum for IFP-MN's Elements of Screenwriting course, which he taught for eight years. In April 2012 he left corporate publishing to launch StoryShed Media LLC, a digital media producer and publisher. StoryShed's debut product will be Memento Mori, an interactive eBook application for iOS.
Tracy Morgan
(
@kitcheninthemkt
)

After more than 15 years in corporate America, Tracy hungrily embraced full-time entrepreneurship in 2008. Throughout her career, the common denominator in Tracy's roles and experiences has been starting, improving and growing businesses. Whether launching from scratch, adding new lines of business, or making improvements to existing operations, Tracy's creative intuition and laser-focused insights have helped organizations plan, assess, and find their own way forward.
In 2010, Tracy partnered with a local chef & caterer to create
Kitchen in the Market
– a shared commercial kitchen space for food entrepreneurs, as well as cooking school and retail shop – located in the Midtown Global Market in Minneapolis. Today, Tracy shares her time between running/expanding KITM, as well as supporting a small roster of business development, strategic planning and marketing clients.
Tracy recently served on the board of directors for Mississippi Market Natural Foods Co-op, Minnesota Computers for Schools, and the Bucklin Family Foundation.

Special Offer: Spend the rest of the day at CoCo
CoCo is raising funds this month to support BRIDGEdotMN, a charity that provides broadband-enabled netbooks and tech training for eager and deserving youth. A (tax-deductable) donation in any amount to this cause made on 12/21 earns you a day pass at CoCo Minneapolis. More details at the event.

Event Sponsors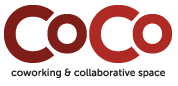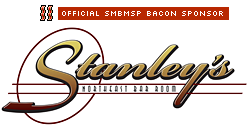 Annual Sponsors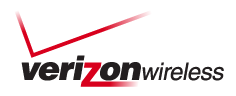 CoCo (Minneapolis)

400 S. 4th St., Suite 401

Minneapolis

,

MN

55415
| | |
| --- | --- |
| Copyright © 2012 Social Media Breakfast - Minneapolis/St. Paul, All rights reserved. | |